Welcome to iajournals.org | Home of International Academic Journals
iajournals.org is an online publication platform that provides undergraduate and postgraduate students around the world an accessible platform for the dissemination of academic work over a range of core disciplines. Our focus includes the following manuscripts/articles: Research Paper, Survey Paper, Informative Article, Case Studies, Review Papers, Comparative Studies, Dissertation Chapters, Research Proposals or Synopsis and M.Tech / M.E / PhD Thesis in the following International Academic Journals:
---
iajournals.org globally welcomes undergraduate and postgraduate students, research scholars and other academic writers to submit their manuscripts/articles from different domains in its realm of Open Access Publication. All submitted manuscripts/articles are peer reviewed and accepted papers published within 30 days. We strive that each Call for Papers by International Academic Journals becomes another success story by enabling innovation and contributing towards the prosperity of academic research.
---

The issue promotes open access journal publishing services at minimum cost;

Eliminates the high cost of print journal publication and distribution;

Allows easy collaboration among authors, editors, and reviewers regardless of location;

Enhances the online visibility, searchability, and navigation of publications;

Incorporates innovative and sustainable technologies to speed and facilitate scholarly publishing.
---
iajournals.org Open Access Initiatives
---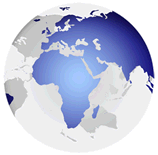 V-Conference for All Students, Scholars, Academic Writers  and Experts

iajournals.org V-Conference offers a unique opportunity for participants to collaborate, network, advance and publish their scholarly work without incurring the high cost of travel and considerable time consumption experienced in attending traditional academic conferences. Please fill in the form below to receive additional information and get registered for the next V-Conference.  

iajournals.org African Research Grant

 

iajournals.org promotes global Open Access to scholarly articles through our Research Grant which currently offers financial incentives towards our minimal online handling and publication costs of 100 US Dollars (or its equivalent in your local currency) for African Academic Research. Manuscripts/Articles relating to African studies shall qualify for various financial incentives upon the author(s) explicit request to our editorial board, in a bid to lessen financial barriers and promote global Open Access.

 
---